Another spam email doing the rounds, this one offering a chance to win one year of free Netflix. This email has the typical feel of a lottery/survey scam spam email.
The email comes across very professional. It uses correct logos, and from other samples I've seen, may address the user by name.  This is to push the legitimacy of the email, and entice the user into clicking the link.  Upon clicking the link, you will be required to fill in personal details, which could then be sold off and used for identity fraud, or could be used by the spammer for future spam campaigns.
Always take care when clicking links in emails. And remember: If it seems too good to be true, it probably is.
Sample of the Netflix Survey Scam email and website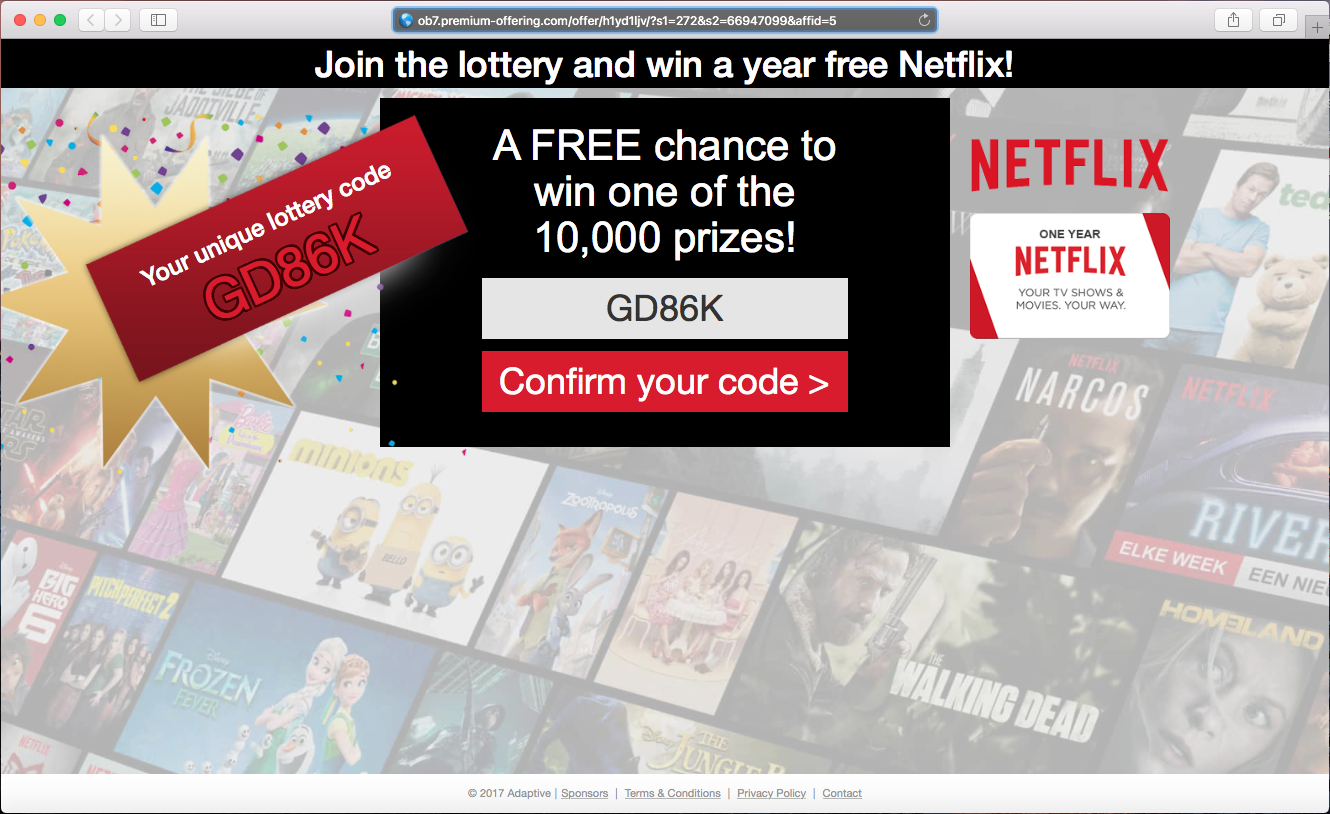 ---
For more blog posts, check out our Tech Tips page.