Fast Startup is a feature initially released in Windows 8. It allows a computer to power on more quickly by going into hybrid hibernation mode upon shutdown, as apposed to completely shutting down. This gives the user faster bootup and shutdown times.
This can be problematic if you are troubleshooting issues with your PC. The first thing to do when troubleshooting your PC is to turn it off and on again. But because Windows going into hibernation mode it may not resolve any issues with a problematic service running on your PC. Fulling shutting down your PC can help to speed up your PC as well.
There are a couple of different ways to fully shutdown Windows 11. I will take your through these now.
Shutdown Windows 11 with the shift key
The most simple way to shutdown Windows 11 is to hold the shift key when clicking the Shutdown button.
You may notice Windows takes a little longer to shutdown, as well as boot a little slower next time you power it up.
Shutting down Windows in this way doesn't really give any notification that it was shutdown fully – other than a slower startup on next boot. If your keyboard is faulty and or the shift key wasn't held down at the right time you may not have shutdown Windows as you expected. To ensure it is shut down correctly you can use the run box.
Shutdown Windows 11 using the run dialog box
To ensure you are actually performing a full shutdown, you can type a command in to the run dialog box. To get started; hold the Windows Key and press R.
You will be prompted with the following: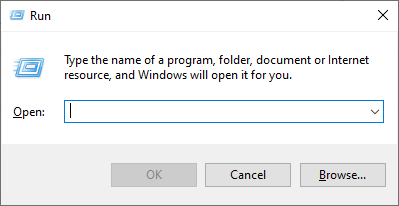 You can type commands into this box to execute them. There are several commands for shutting down, but we will just focus on Shutdown and Reboot.
To shutdown Windows 11 completely, type in: shutdown -s -t 00 and then click OK. This will perform a full shutdown of Windows 11 – after which you will need to power the device back on.
If you would like to perform a full shutdown with a reboot you can type in the following command: shutdown -r -t 00 and click OK. Your PC will then power off while completely shutting down Windows 11. It will then power back on automatically.
And there you have it, the ability to reboot Windows to solve issues like you did in previous versions! While you're here; don't forget to check out our other Tech Tips!